It's Tuesday which means it's time for Loving Lately!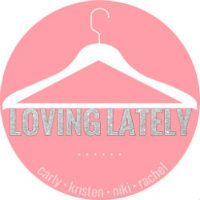 Rules
1. Follow Your Hosts and Co-Hosts
2. Grab a Button
Or link back to one of your hosts, and help us promote Loving Lately!
3. Link Up!
Link up your post on what you're loving late
ly!
Please do not link up your entire blog or any posts that are not "Loving Lately"!
We are so happy to have you link up, and we do go through and read all of the posts, so if you do not give credit, we will have to remove your link. And we don't want to have to do that! So please share the love and include a link back!
4. Mingle
It's a linky party after all!
Visit some of the other posts in the linky and say hello!
5. Tweet!
Help us promote and grow this party! Send a tweet and let everyone know you linked up!
-------------------------------------------------------------------------------
i found my loving lately idea for this week while i was moving everything over from my favourite handbag, which has sadly had to be replaced as i have used it to death, and found six lip balms in the the bottom of bag. now i hate chapped and sore lips as much as the next person but i thought it was slightly excessive that i carry round six of these little lip savers on a daily basis. so this got me thinking how many do i actually own?
the answer...14!!! i own 14 lipbalms, this doesn't include lipsticks, stains or glosses that is a whole other story, this is just how many sticks of lip smoothing magic i carry around in 2 handbags and my make up bag. so it seems that apart form my little nail polish addiction i also seem to have one for lip balms and hadn't realised it lol. i love burt's bees tinted lip balms, eos, revlon lip balm stains and the old faithful carmex. my other little revelation when i find a good lip balm formula i like to try all the variations of colour and flavour, as you can see form the picture.
my current favourite is the korres lip butters. i have heard so much about these in the blogging community that the other day when i popped into sephora i thought i would try one for myself and see what all the fuss was about. currently i have the shade pomegranate, a lovely sheer coral colour, but already i'm planning picking up quince, a sheer rose tone, and jasmine, a sheer neutral pink. the formula is lovely, gliding on so easily and creating colour that not only lasts but is seen straight away with very little product. apparently my little collection may be getting bigger again lol :D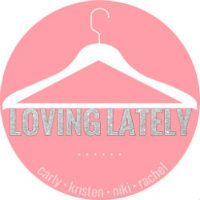 Let's get this party started!